Advanced 5G Network Infrastructure for the Future Internet
Creating a Smart Ubiquitous
Network for the Future Internet
The communication network and service environment of 2020 will be infinitely richer and more complex than that of today. Our expectation is that in 2020 the network infrastructure will be capable of connecting everything according to a multiplicity of application specific requirements: People, things, processes, computing centres, content, knowledge, information, goods, in a flexible, truly mobile, and powerful way. The future will encompass connected sensors, connected vehicles, smart meters and smart home gadgets way beyond our current experience of tablet and smartphone connectivity.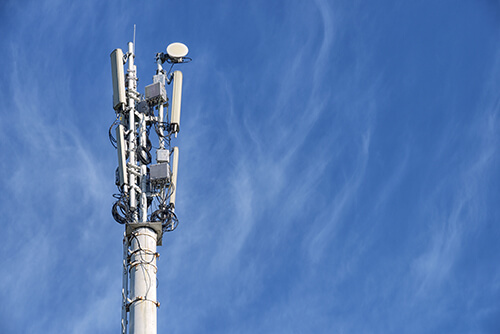 Implementation of infrastructure for GSM/Wi-MAX/MW link.

Project management and Supervision, Site Acquisition and Site Engineering.

RF Planning & Design, Line of Sight Survey (LoS) & Link design.

Telecom Civil Works (End to End).

Network GSM implementation like BTS, MW, Antenna & Backhaul Installation BTS Cabinets, Rectifier and Feeder cable installation.

Commissioning and Integration of Network Elements and Ancillaries.

Optimization of the Radio network via Drive tests and walk tests Quality.

Measurements Handling RF Equipment Change-outs.

Site acceptance and Final Design Engineering Document submission.

Telecom site Installation, Micro Wave Link Installation and Migration works.

In-Building Solutions (network survey, design & Installations)

Fiber to the Home (FTTH) & OSP Services.

Managed Router Services ( MRS).

Network Operations and Maintenance Round the clock special support & services for our valuable clients. GSM network implementation like.

Backbone network implementation long-haul MW link implementation with minor civil works.